Page 3 - Catalog_Final_HI_2.221_PDF_Copy_lowres_new
P. 3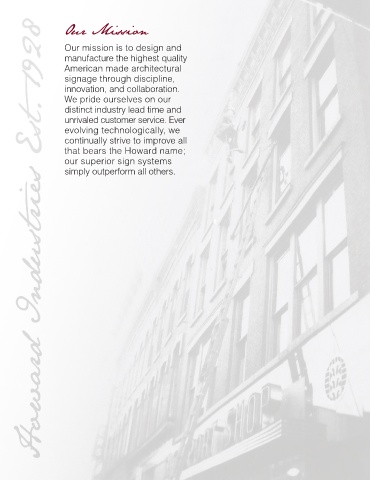 Howard Industries Est. 1928
                      Our Mission

                      Our mission is to design and
                      manufacture the highest quality
                      American made architectural
                      signage through discipline,
                      innovation, and collaboration.
                      We pride ourselves on our
                      distinct industry lead time and

                      unrivaled customer service. Ever
                      evolving technologically, we
                      continually strive to improve all
                      that bears the Howard name;
                      our superior sign systems
                      simply outperform all others.